Our Science.
We believe in the power of science. For more than 10 years, we have invested more than 7.2 billion dollars in research and development, adhering to standards of the pharmaceutical industry
With more than 430 scientists and engineers in the PMI Research and Development Center,we have been working on creating better alternatives to cigarettes.
Discover the science behind IQOS.
See more in the video.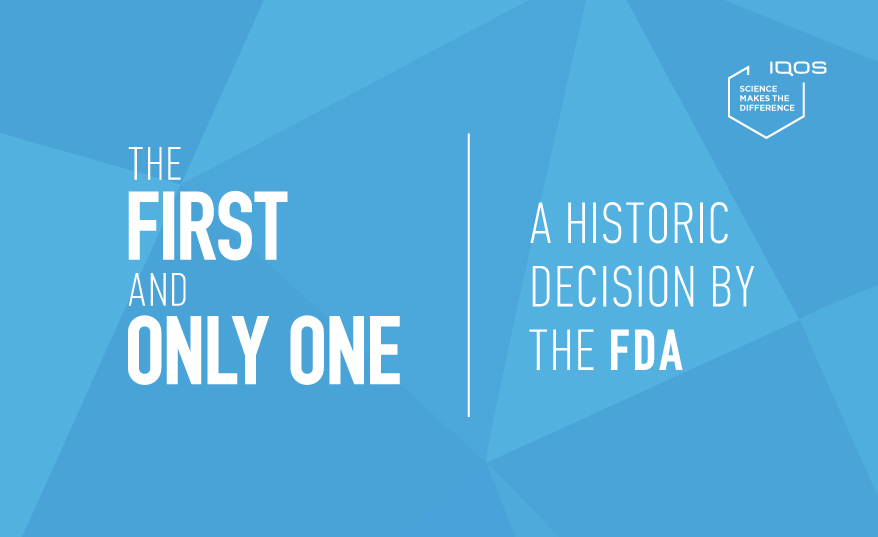 Guided by science.
IQOS is the first and only electronic nicotine product, among tobacco heating products and e-cigarettes, authorized in the US as a Modified Risk Tobacco Product by the FDA, concluding that IQOS is a fundamentally different product compared to cigarettes.
What does that mean?
FIND OUT MORE
Planning a future without cigarette.
We have a revolutionary vision: one day, heating-tobacco products will fully replace cigarettes.
OUR IDEA
It is well known that smoking is harmful to health. We are working to develop less harmful products.
Combustion is the main problem with smoking, therefore we have eliminated from our products. We develop innovative heat-not burn products, that are better alternatives compared to cigarettes.
OUR PURPOSE
Guided by science, we aim to change the lives of 1,1 billion smokers worldwide*.
*The best choice any smoker can make is to quit smoking and the use of nicotine products altogether. Those who would otherwise continue smoking, need accurate information and access to better alternatives compared to cigarettes.
Cutting edge technology
With HeatControl™, IQOS heats tobacco, without burning it. At the heart of this innovation, lies the heating blade controlling temperature to ensure a constant flavor experience, throughout the IQOS experience
Click on the points to find out more

Patented technology which heats the tobacco, without burning it.
The heating blade controls the temperature so that it does not exceed 350οC.
The heating blade heats the tobacco inside the specially designed HEETS tobacco stick.
HEETS – Real tobacco reimagined
IQOS uses specially designed tobacco sticks with real tobacco raw material. HEETS tobacco sticks contain blends of fine tobacco leaves. The tobacco is specially processed, heated through the heating blade and not be burned.
Click on the points to learn more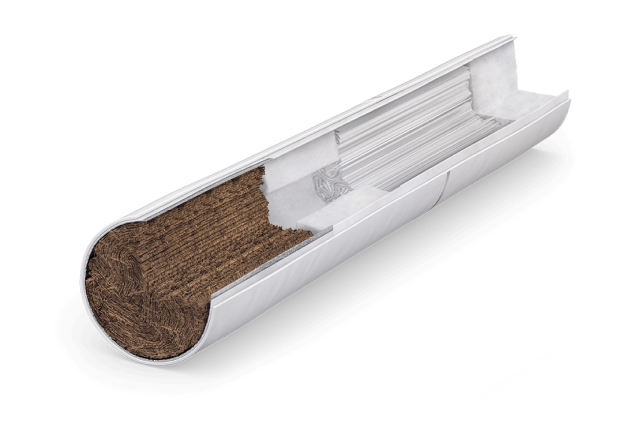 TOBACCO
Carefully selected, finely ground and specially prepared tobacco that delivers the best taste while heating
PROTECTIVE WRAP
A protective aluminum wrap which helps to deliver a consistent taste experience
AIR-FLOW CHAMBER
Designed to hold the tobacco in place and transfer the aerosol to the cooling plug.
COOLING PLUG
Designed to cool down the aerosol. Made of corn-based materials also used in the industries of Pharmaceuticals and Food & Beverage.
FILTER
Designed as a mouthpiece made of cellulose acetate
Heating vs combustion
Improve your everyday life with IQOS.
TOBACCO
USES
REAL
TOBACCO
COMBUSTION
NICOTINE
NICOTINE
INTAKE
COMBUSTION
SMELL
INTENSE ODOUR
INDOORS,
ON HAIR AND
ON CLOTHES
COMBUSTION
SIGNIFICANTLY LESS
ODOUR INDOORS
AND
ON YOU
HEATING
SMILE
STAINS ON TEETH
AND HANDS
COMBUSTION
FEWER STAINS
ON TEETH
AND HANDS
HEATING
BREATH
BAD BREATH
AND AFTERTASTE
COMBUSTION
BETTER BREATH
AND AFTERTASTE
HEATING
Research and development
With world-class scientists and state of the art facilities, the innovation of IQOS has its foundation in more than 10 years of research and development. Facts/Data are important.
10+ YEARS OF RESEARCH AND DEVELOPMENT
adhering to pharma standards
7.2 BILLION DOLLARS INVESTED
in Switzerland and Singapore
specialised in Medicine, Biochemistry, Toxicology and Engineering
On 7 July 2020 a landmark decision
was announced
An internationally recognized body evaluated all of our scientific data
Our starting point IQOS is the first and only electronic nicotine product, among tobacco heating products and e-cigarettes, approved in the US by the FDA as a modified risk tobacco product. The FDA concluded that the IQOS is a tobacco product that is essentially different compared to cigarettes.
BY THE FDA
U.S. FOOD AND DRUG ADMINISTRATON
What does this decision mean?

IQOS heats the tobacco
but does not burn it.
The absence of the burning process significantly reduces the production of harmful and potentially harmful chemicals*.

• FDA concluded that a full switch from conventional cigarettes to the IQOS significantly reduces the human body's exposure to harmful or potentially harmful chemicals.
*Source: 3-month studies on reduced exposure conducted by PMI in Japan and the US under near-actual conditions. These studies measure exposure to 15 harmful chemical substances by comparing the levels observed to smokers who have fully switched to IQOS compared to the levels observed to smokers who smoke conventional cigarettes.
FDA
WHAT DOES THE FDA DO?
An internationally recognized body evaluated all of our scientific data
The U.S. Food and Drug Administration is regarded worldwide as one of the strictest regulatory authorities, setting high standards in product evaluation.

ROLE
Under its core mission of protecting and promoting public health, it regulates and monitors the safety of a wide range of products for human use which are placed on the U.S. market. The regulation and market authorization for tobacco products fall under its competence.

We have submitted a dossier with IQOS scientific data for evaluation by the FDA, the competent body in the USA.

The FDA evaluated this data, which came from both our own scientific research and the research of independent bodies, to substantiate its decision.
Our innovation is based on over 12 years of Research and Development.
We continue our course, guided by science.
Evidence in numbers
IQOS changes the way we enjoy tobacco by improving the daily lives of adult smokers worldwide.
11
MILLION ADULT SMOKERS
WORLDWIDE HAVE
MADE THE
BIG CHANGE
230+
MORE THAN 230 THOUSAND
ADULT SMOKERS
IN GREECE
EXCLUSIVELY CHOOSE IQOS
57
MARKETS
WORLDWIDE WHERE
IQOS
IS AVAILABLE
340
PUBLICATIONS
IN SCIENTIFIC
MAGAZINES AND
PRESTIGIOUS BOOKS
#1
HEATED
TOBACCO PRODUCT
IN THE WORLD