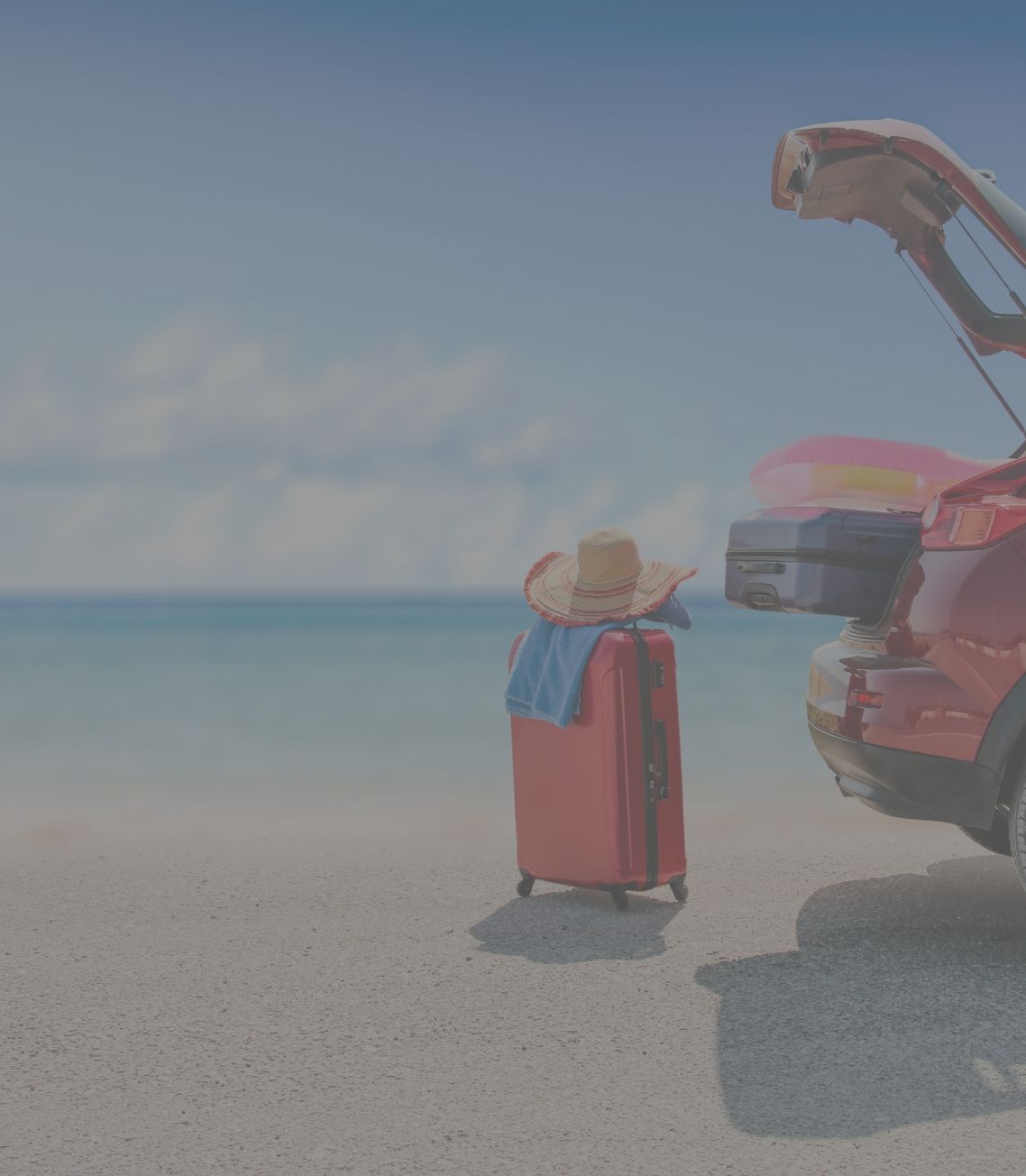 ---
GET THE REWARDS AND YOU ARE GOOD TO GO
This August, besides islands, sun and sea, offers you and your friends the opportunity to earn IQOS rewards. Choose your way, refer your friends and start earning today!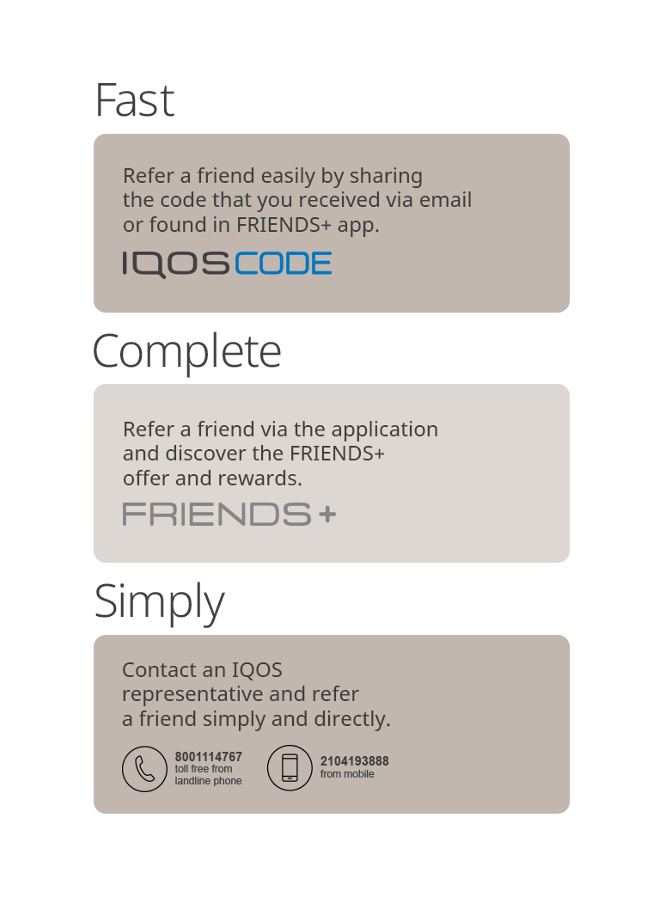 IQOS FRIENDS REWARDS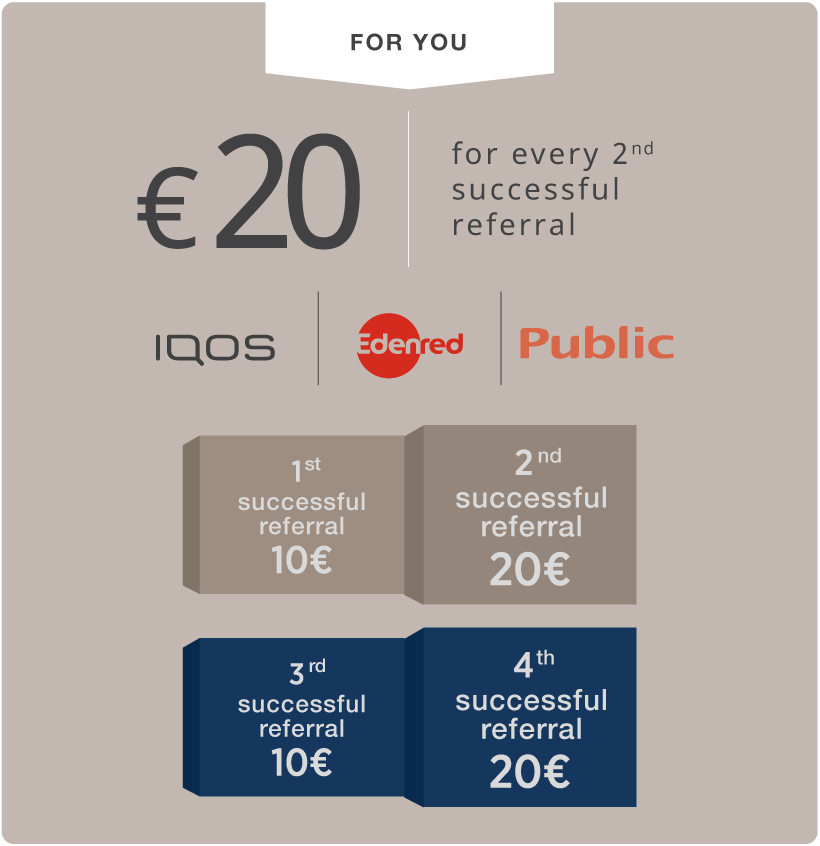 For your 1st successful recommendation, but also for each successive odd number referral in the row (3rd, 5th, 7th etc.) you earn €10. For your 2nd successful referral, but also for every successful even number referral in the row (4th, 6th, 8th etc.) you earn €20.The maximum number of the friends that you can refer is 10 and it is valid until 31/08/2019.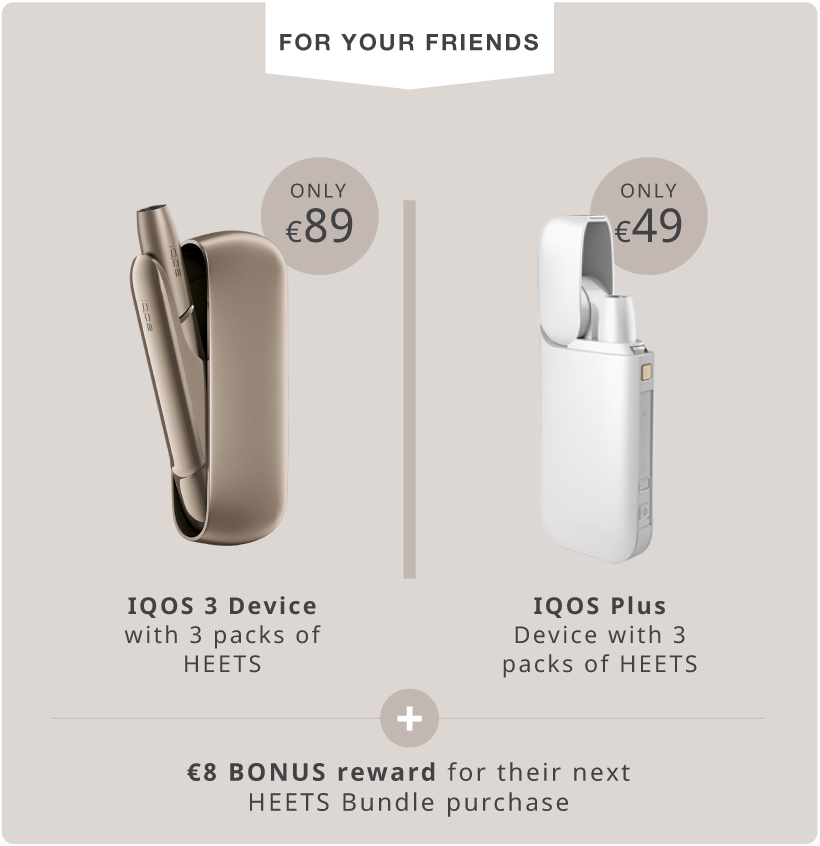 Your friends can try the IQOS PLUS for free for 30 days by filling in the form here and can get a voucher which can be used to purchase: the new IQOS 3 Device with 3 packs of HEETS at the special price of €89 and a BONUS €8 discount voucher* *The BONUS discount voucher of €8 regards the next HEETS Bundle purchase and it is valid online and at IQOS Stores.
Act fast and get the big prizes!
The entries are valid for referrals made by 31/08/2019.
What to remember
Through the FRIENDS+ application you can also get information on the total number of rewards you have achieved.

The redemption from your friends regards the purchase of their 1st IQOS Device.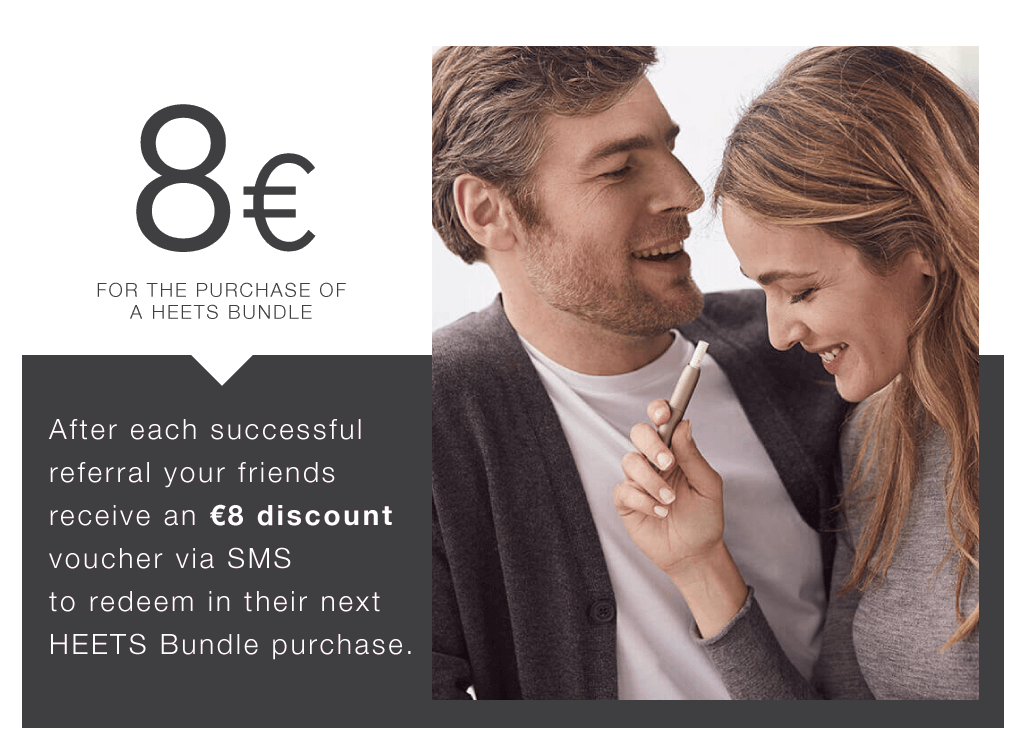 To sign up to IQOS FRIENDS or to download the FRIENDS+ application, contact us.
---
This tobacco product is harmful to health and addictive.
This site is about selling new tobacco products. Upon entry, you are stating responsibly that you are over 18 year old and a user of tobacco products.
Are you 18 years old or older and a smoker?
For more information about Philip Morris International or its products, visit
pmi.com
You must be 18 or over to access materials on this site