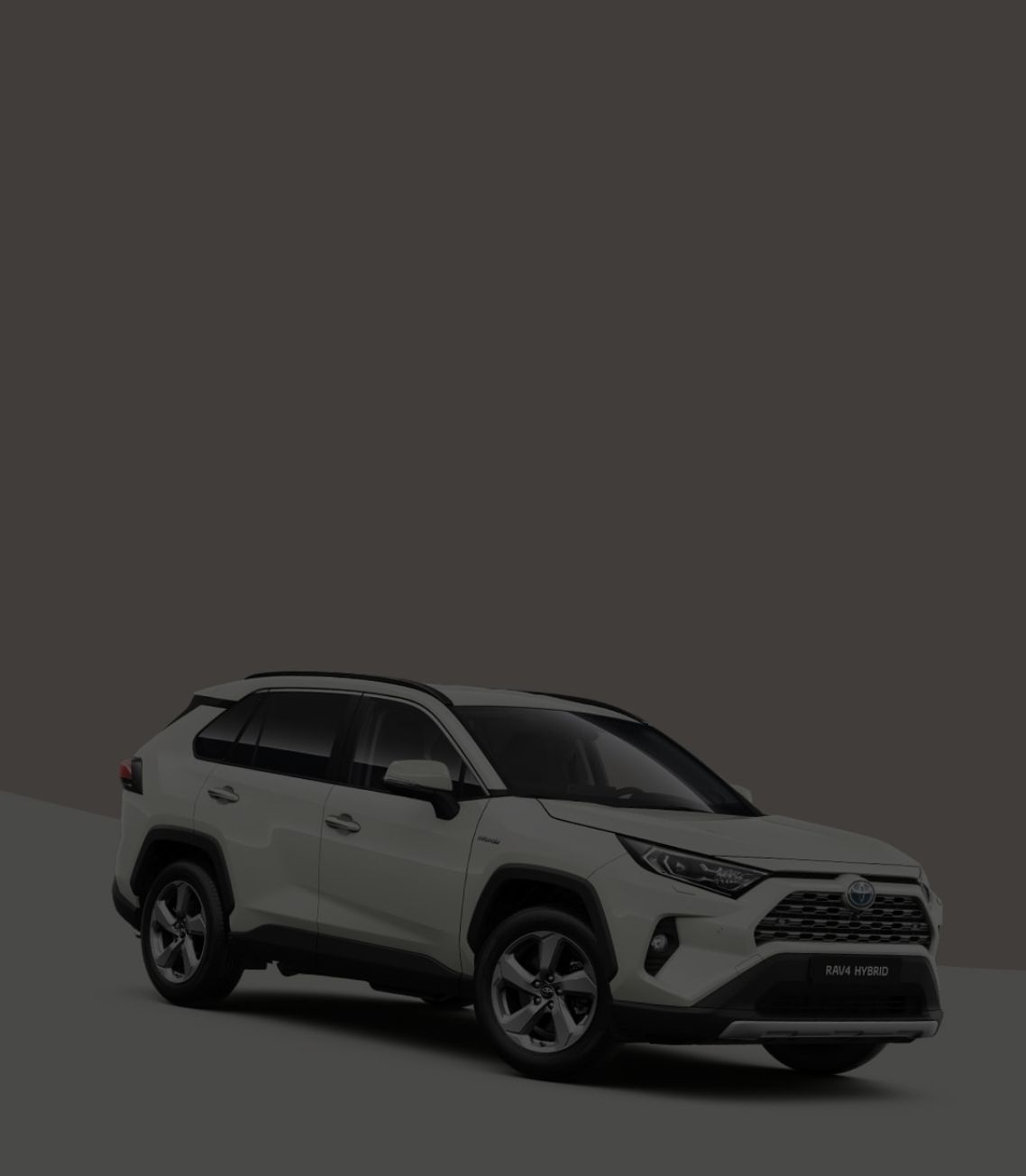 ---
REFER YOUR FRIENDS TO TRY THE IQOS AND WIN
Choose your way, refer your friend until 31.07 and join the lottery automatically!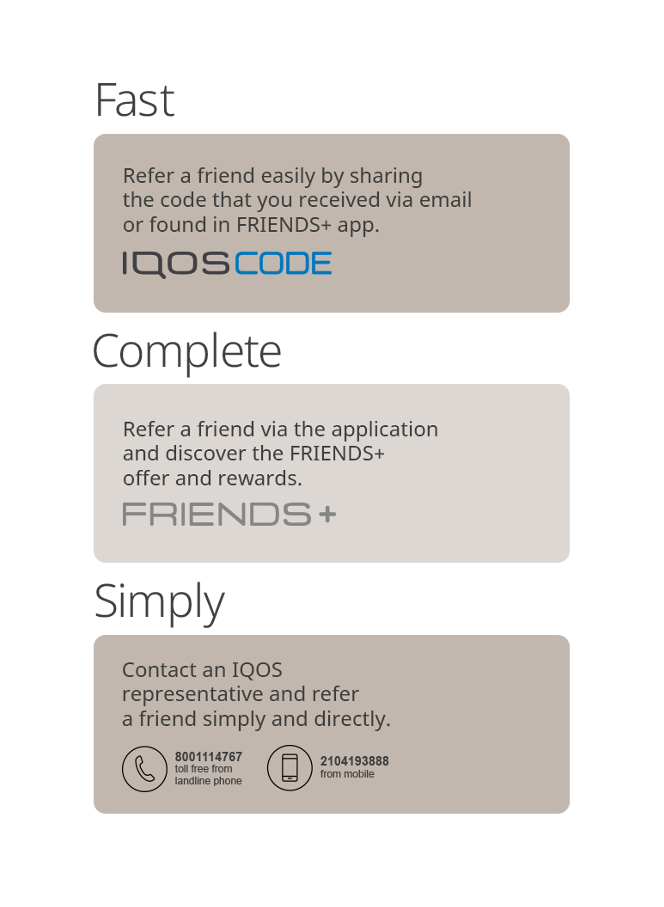 TOYOTA RAV4 HYBRID
Refer a friend until 31.07 and join the lottery automatically!
The TOYOTA RAV4 was built to be driven and designed to stand out. Its innovative self-charging hybrid powertrain ensures you'll enjoy all the benefits of electric power, without inconvenience.

Find here the Terms & Conditions.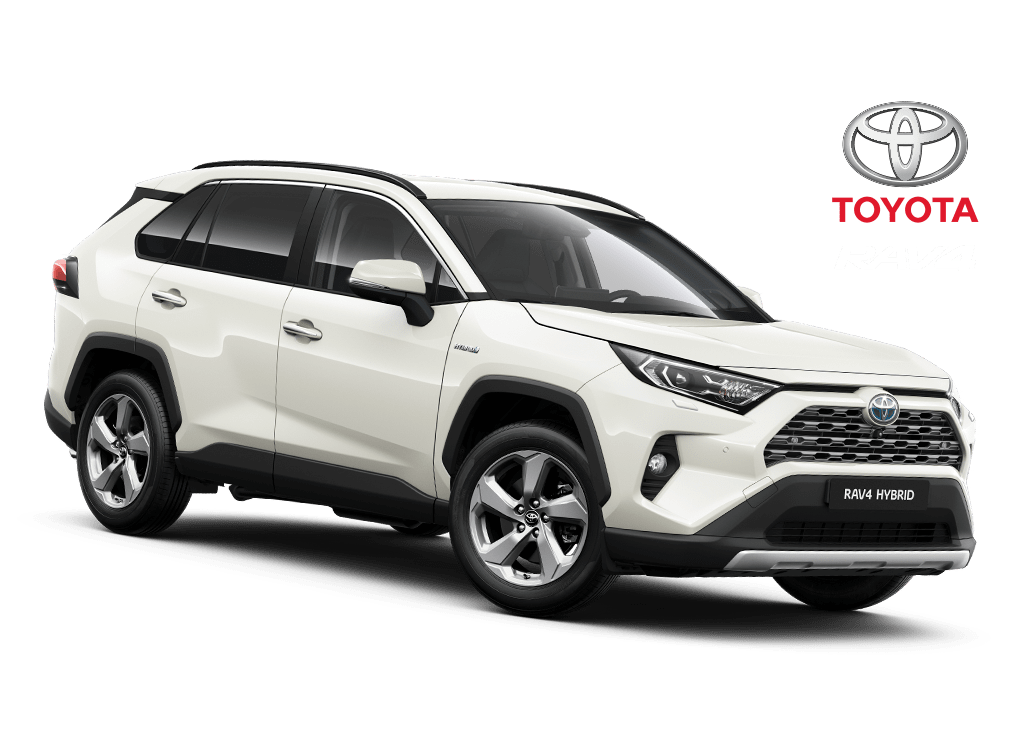 How does IQOS FRIENDS work?
Share the IQOS experience
Through the FRIENDS+ app, by sharing your IQOS CODE or by contacting an IQOS representative you can choose an adult smoker friend who is interested in IQOS
What do your friends win?
Your friends can try the IQOS PLUS for free for 30 days by filling in the form here and can get a voucher which can be used to purchase: the new IQOS 3 Device with3 packs of HEETS at the special price of €89 and a BONUS €8 discount voucher*.
What do you win?
1) a voucher of 20€ for product purchases.
2) with your first successful referral you join automatically the lottery for one TOYOTA RAV4 HYBRID
3) Collect 3 vouchers of 20€ and replace them to get the new IQOS 3 for free.
Act fast and get the big prizes. The entries are valid for referrals made by 31.07 and activated by 31.08

*The BONUS discount voucher of €8 regards the next HEETS Bundle purchase and it is valid online and at IQOS Stores.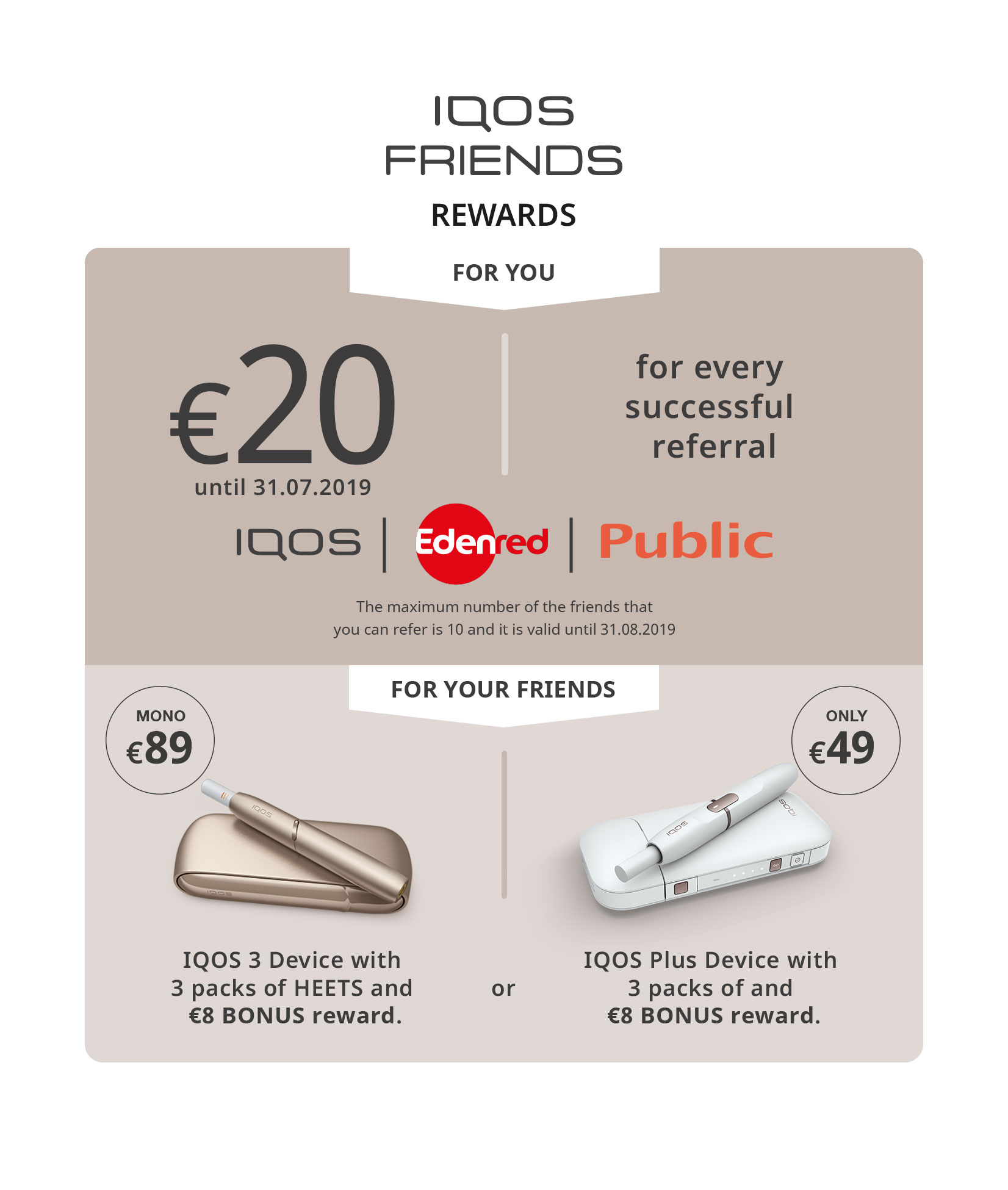 What to remember
For each successful referral the reward is €20 until 31.07.2019.

Through the FRIENDS+ application you can also get information on the total number of rewards you have achieved.

The redemption from your friends regards the buy 1st IQOS Device.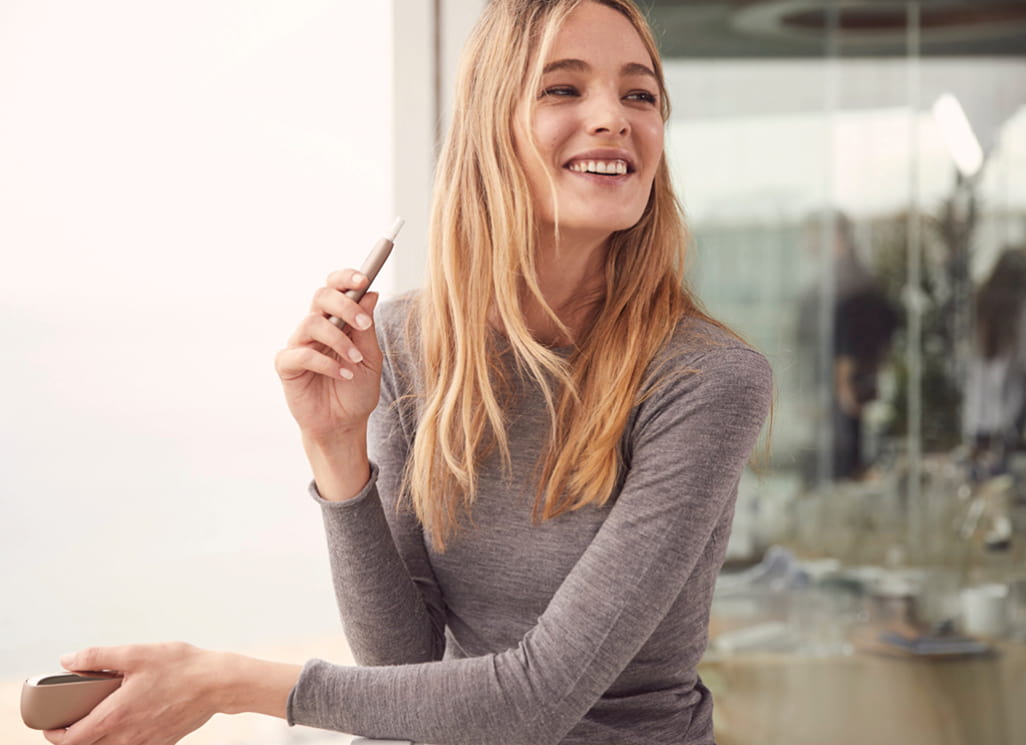 To be informed about the total number of your rewards or to sign up to IQOS FRIENDS, contact us.
---
This tobacco product is harmful to health and addictive.
This site is about selling new tobacco products. Upon entry, you are stating responsibly that you are over 18 year old and a user of tobacco products.
Are you 18 years old or older and a smoker?
For more information about Philip Morris International or its products, visit
pmi.com
You must be 18 or over to access materials on this site